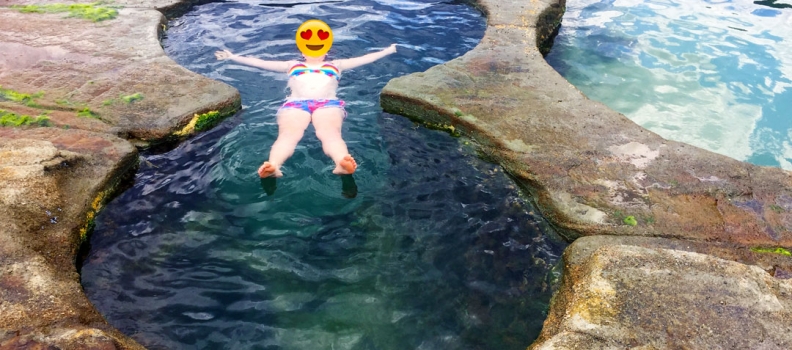 FIGURE 8 POOLS DAY TRIP – THE HASSLE FREE WAY!
The Figure 8 Pools at Sydney's southern doorstep have become a hotspot for intrepid travellers in recent summers. Their popularity now placing them up there with must-see natural phenomenon like the Three Sisters and the Jenolan Caves. Despite this, I'd never visited them! As such, a Figure 8 Pools Day Trip had become a must-do on my Sydney bucket list!
FIGURING IT ALL OUT
What had stopped me so far? It's a bit of a trek, no pun intended. You see, these beautiful sea-side rock pools aren't the easiest to get to. Public transport will only get you so far. So a car is definitely a necessity. As are some good hiking boots, plus some insider knowledge on how to access the pools (the old hiking track listed on national parks signs has been closed since earlier this year meaning access is unmarked). Furthermore, the pools are only accessible during low tide. Oh, and did I mention how dangerous it can be? As Adam, our local guide, informed us, there's at least 1 rescue there a week and the only way in and out is on a helicopter!
That's why I opted to give the only folks operating a Figure 8 Pools day trip a go. Yep, you read that right. There's only ONE tour that goes here. We didn't encounter a single other tour group on our Figure 8 Pools day trip! That's quite something when compared to the hordes that swarm to the Blue Mountains each day.
THE ONE AND ONLY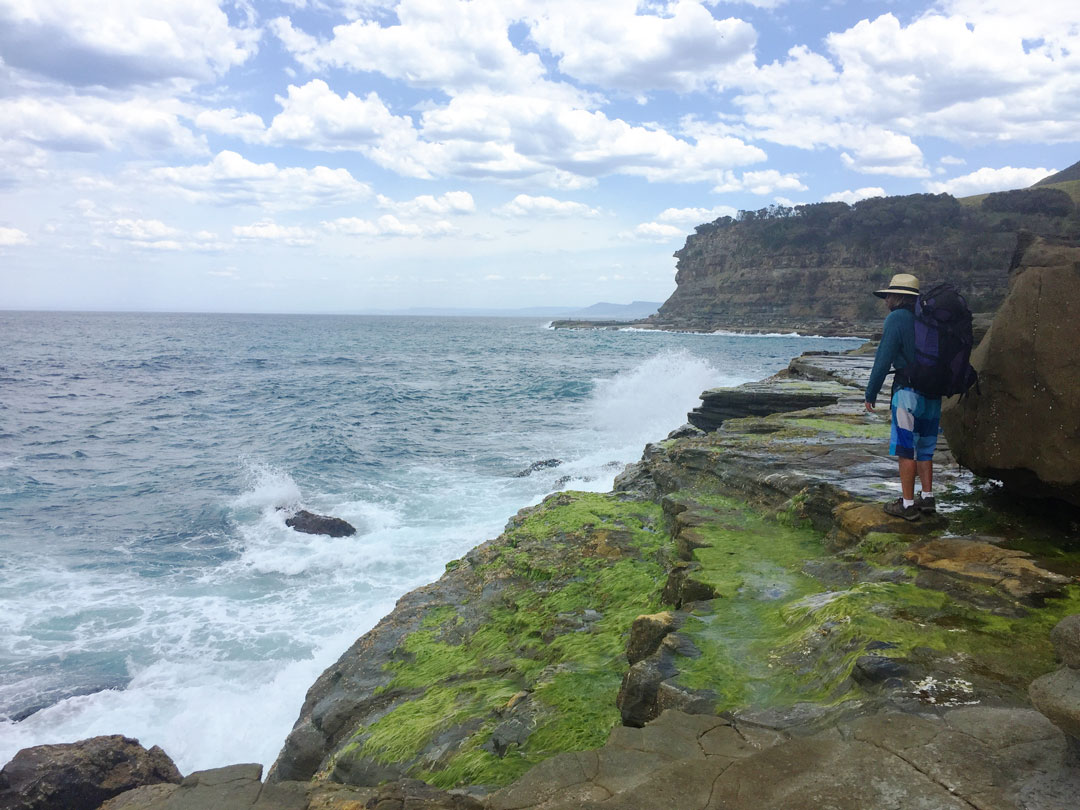 The Sydney Coastal Adventure tour is run by a husband and wife team. One half of that team, Adam, is our guide for the day. An ex-surf instructor and adventure guy, he brings a passion and sense of spontaneity to the day. There's no script reading here so when he sees our small group huffing and puffing from the heat he doesn't mind suggesting a little unplanned dip at Burning Palms beach. He's also a champ and seems to barely break a sweat carrying 18kg of water for us on our strenuous hike to the Figure 8 Pools on a 36* Celsius day!
STAYING COOL AT WATTAMOLLA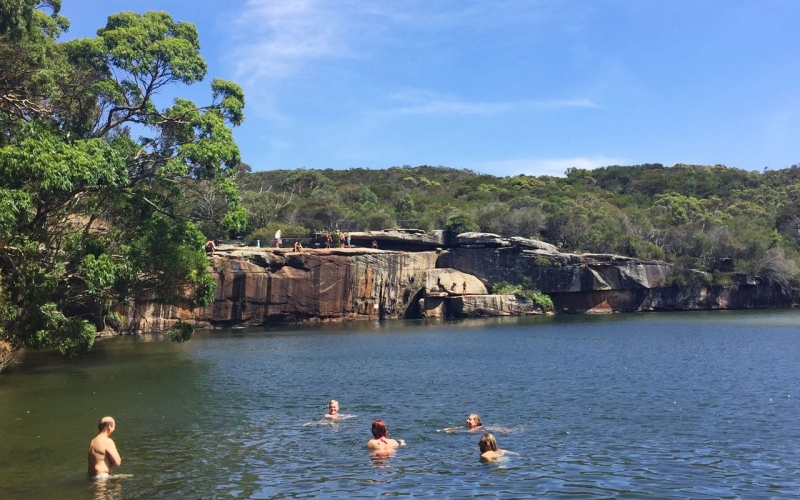 Yep, it was a hot one. The hottest day that Adam has had to do the trek! Thankfully, the day starts off early and we manage to beat much of the heat at our first stop at Bald Hill where we get a stunning vista of the south coast and the wide expanse of Pacific Ocean in front of us.
After this quick little stop we head down to Wattamolla, another area that had been on my Sydney must do list! The beautiful little haven in the Royal National Park gives us a chance for a little reprieve from the building heat. Floating under over-hanging gum trees and sandstone rock outcrops I suddenly have that moment: "Wow, this really IS a beautiful country!"
After a lunch of wraps for both veggie and meat eaters at local surf spot, Garie Beach, Adam gets us to throw ourselves under the beach side showers. Staying cool on our hike to the pools is going to be crucial!
HIKING THROUGH THE ROYAL NATIONAL PARK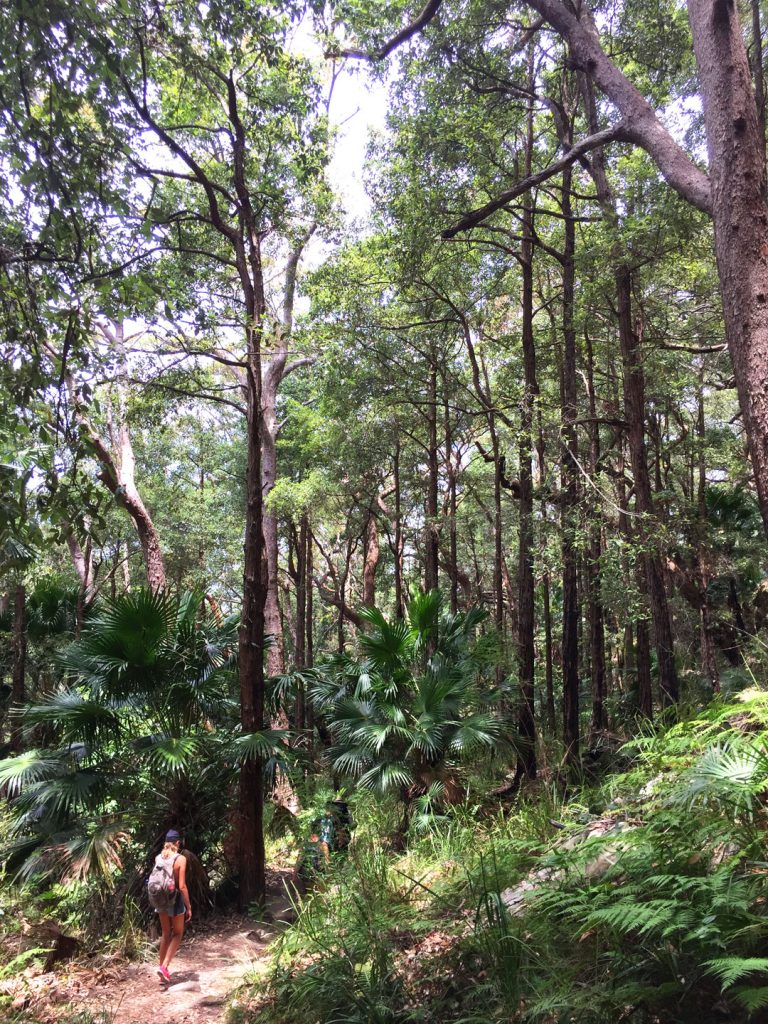 I'll admit that before this day I had no idea the length nor difficulty of the walk to the Figure 8 Pools. I was rather ignorant and so too it would seem were many others. I lost count of the amount of travellers who we passed who were hiking through rocky terrain with nothing but thongs (flip flops) on! We even passed two girls who had done the entire hike there and back through the rainforest, shrubbery and slippery coastal cliff faces in nothing but their bikinis! So this is me, telling you, if you decide to do a Figure 8 Pools day trip, whether on your own or with this awesome team – be prepared!
The heat didn't help of course. But with a mixture of water stops, a brief beach interlude at Burning Palms beach and picture stops we make it down to the pools in about an hour. The hike itself is simply stunning and the view down to Burning Palm beach from above is a reminder of just how many secret and serene beaches are hidden along Sydney's coast.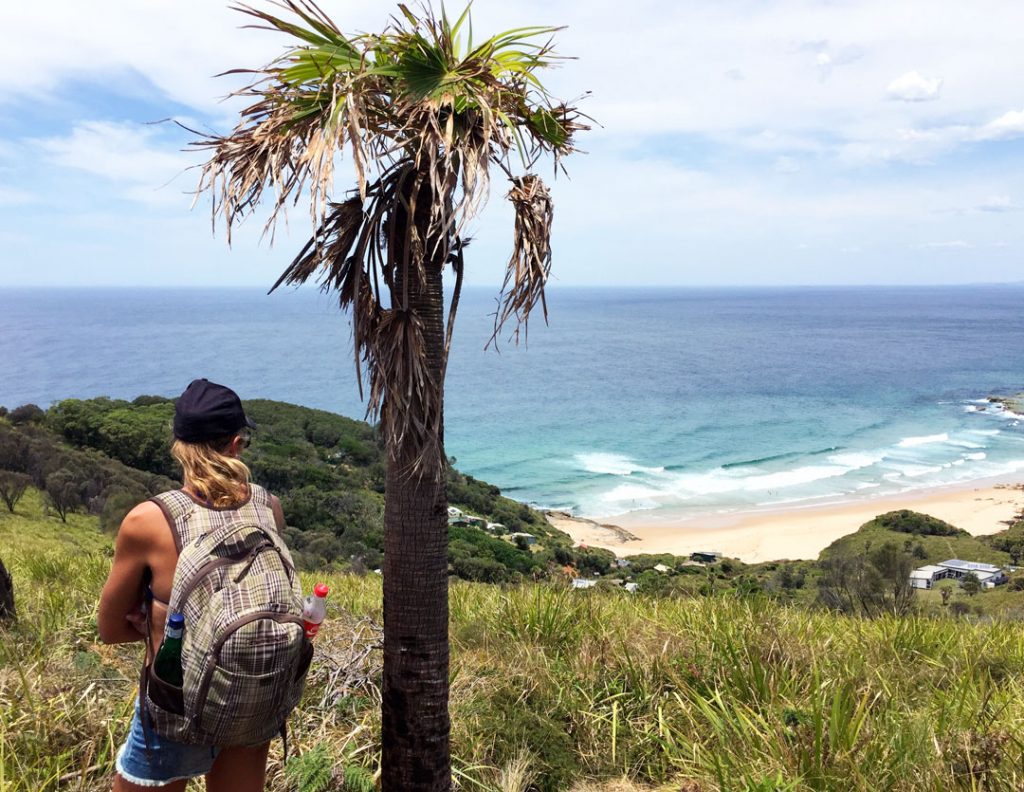 DIVING RIGHT IN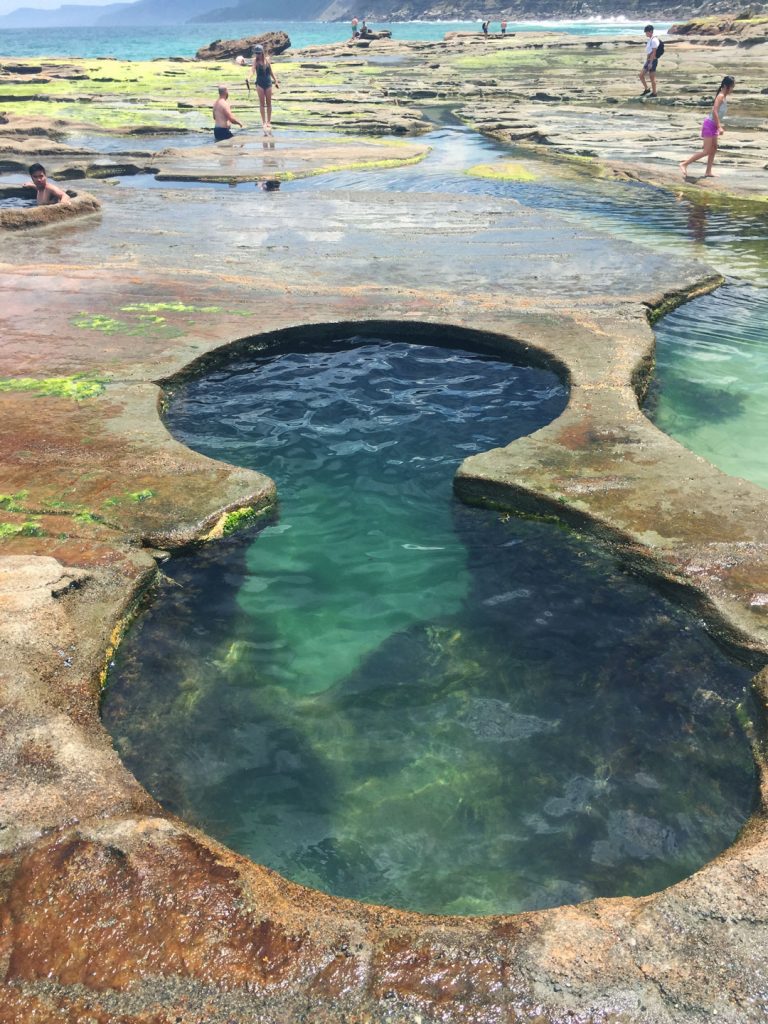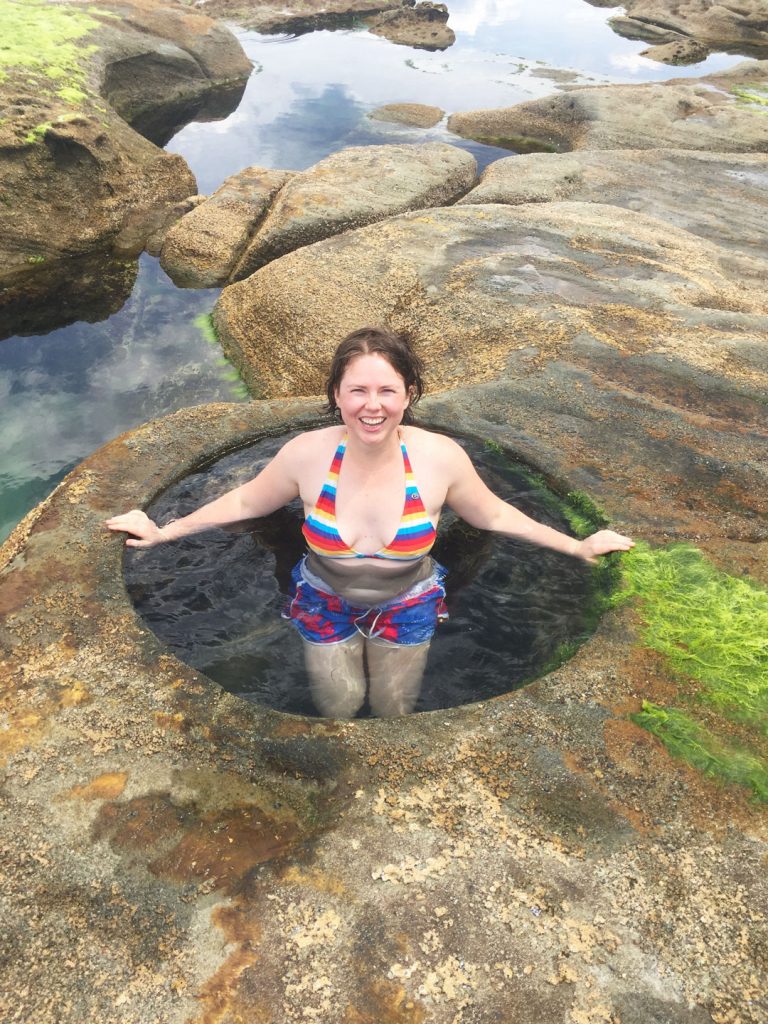 We make it! We spy a crowd gathering at a certain point and it doesn't take much figuring out to guess which insta-famous rock pool everyone's busy taking snaps over. Adam, however, urges us further along to a spot free of happy snappers. He shows us his favourite of the pools; a series of perfectly circular pools that have mashed together to form a beautiful blue natural infinity pool. After some exploring of the other pools I decided that this was my favourite of the lot too!
FUN FACT!
If you look closely, in all of the rounded or spherical pools you'll see a rock at the bottom. When the tide comes in and out the rocks rotate in circles thus creating the perfectly formed circlular pools you see today! How cool?!
 Our small group has the infinity pool all to ourselves. It's deep enough in parts to jump into and calm enough to just chill out in. It was exactly what I needed after the hike – a refreshing dip in icy clear waters! We then venture over to the crowd (though really, it's nothing – about 7 people or so, if you can call that a crowd?) around the Figure 8 Pool. Once the requisite travel snaps have been taken it's time to explore the other pools. While the Figure 8 Pool is the only one shaped like the namesake, there are plenty of other beautifully round pools to admire and take a dip in, as well as larger pools perfect for plunging in to.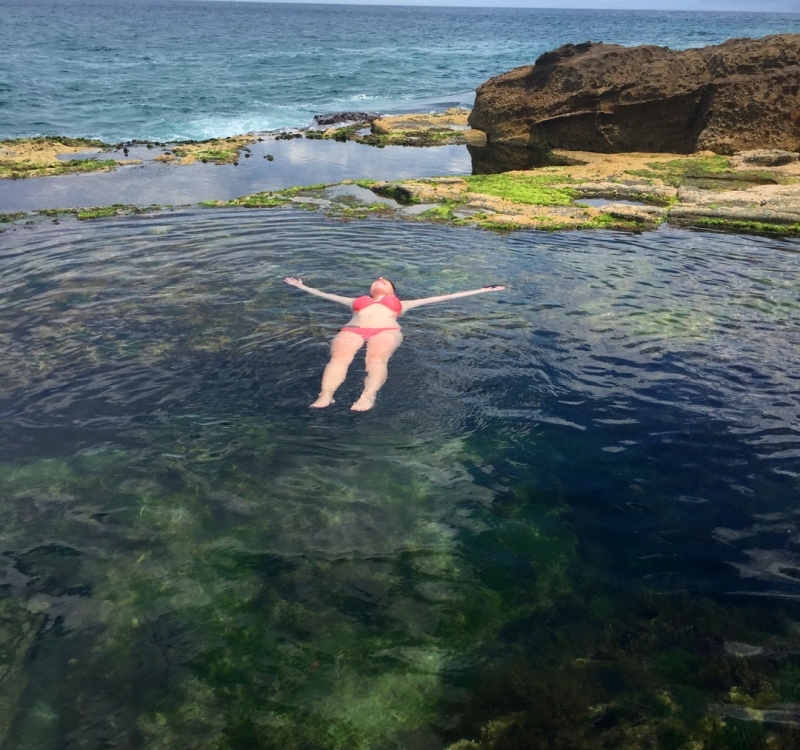 We spend a solid 1 and a half hours at the pools. This place isn't just a photo opportunity. I definitely recommend exploring, or if that's not your thing, then simply relaxing. It's an uphill hike back!
Naturally, the way out and up is longer and more arduous. We make it though, having gone through all our water!  Thankfully, the next drink we get is an ice-cold beer back at Side-Bar in Sydney. After all that hiking, I feel like I've earned it!
 THE LOW-DOWN
 This tour is good for: the adventurous traveller looking for a unique Sydney day trip.
This tour isn't so good for: the clumsy or not-so fit. A moderate level of fitness is definitely required.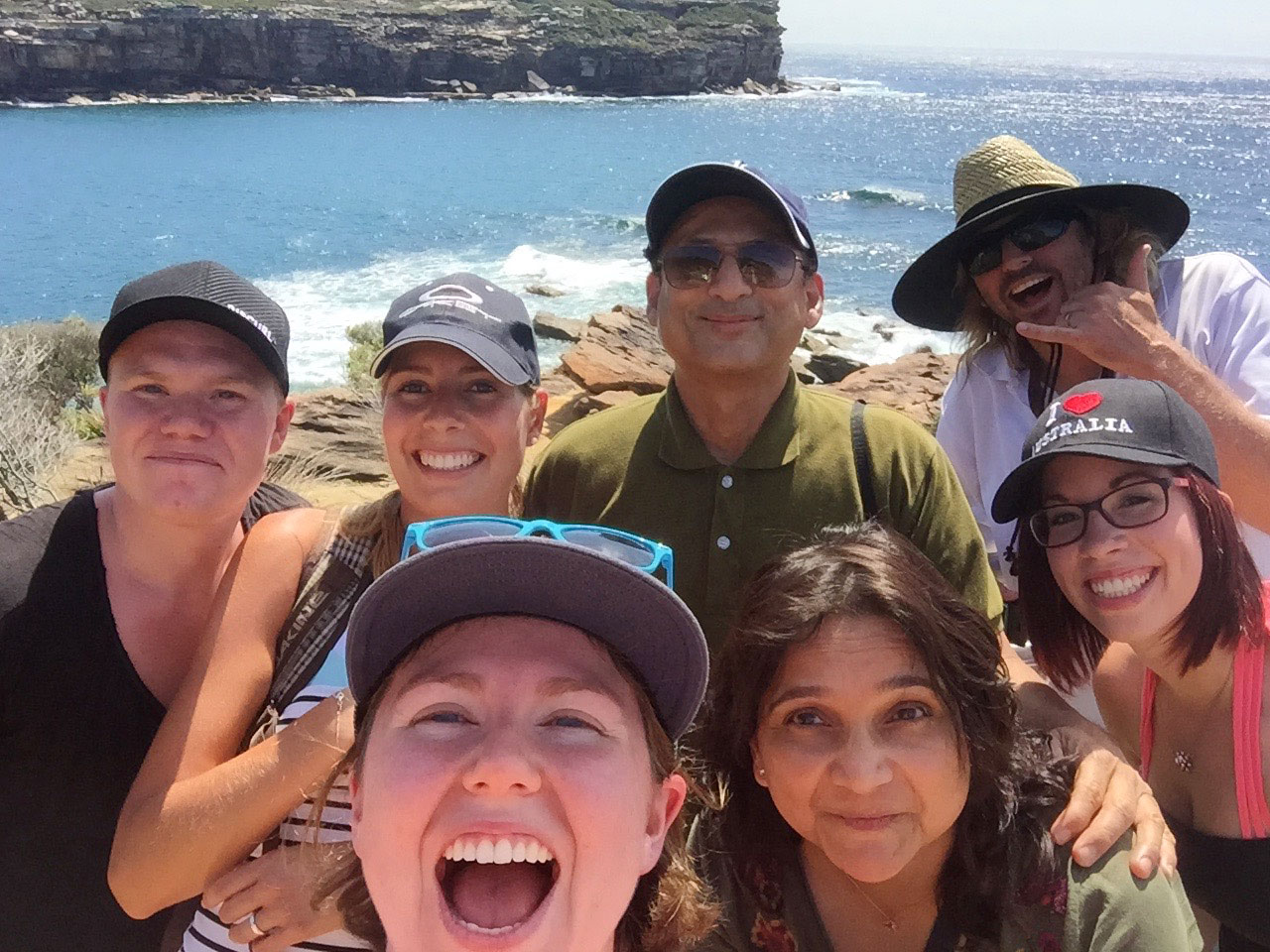 SHARE THE ADVENTURE!